SIMnVIS
A Simulation and Visualisation platform for Automated Vehicles and Mobility Services
The SIMnVIS project was a two phase pre-study initiated with the aim of conducting a state-of-the-art analysis and comparison of existing simulation tools, performing a stakeholder analysis, and formulating the requirements of an open simulation and visualisation platform on which the impacts of automated vehicles and integrated mobility services could be demonstrated, investigated, and visualised.
Further to these goals, the project was tasked with developing a virtual transportation system simulation platform on which city planners, architects, builders, manufacturers, researchers, and other interested parties would be able to simulate and visualize different conditions of transportation scenarios (e.g. travel patterns, emissions, road constructions, new mobility services, new types of vehicle, etc.)
Deliverables
Stakeholder analysis
KPI:s
Modelling environments, architecture and techniques
Use cases
State-of-the-art analysis: Modelling frameworks
Visualization mock-up
Research project application
Method
The goals were reached by conducting activities in two main phases:
Main results
The four main results of the pre-study project are as follows:
The result of stakeholder analysis (requirements, KPI:s, use cases), model architectures and model techniques within a system-of-systems perspective.

Figure 1: Stakeholders that could benefit from using SIMnVIS were identified

State-of-the-art analysis that inspected the modelling frameworks available, as well as their characteristics.

Figure 2: Simulation tools arranged by software and model categories and run at micro, meso and macro levels

Visualization requirements and a mock-up visualization showing the vision. The visualization platform is intended to give the opportunity to test different approaches and to make informed decisions before the plans are finalized and implementation started.

The possibility of simulating in advance will not only be of help in the planning process, but will also improve cost and time efficiency and aid in designing the best quality parameters in the areas of the stakeholder's interest. The mock-up visualization can be seen below:

Further research the project application in order to define criteria for the creation of a "digital twin" solution for automated vehicles and mobility as a service.

For the future work, we need to build the model platform, test the model platform in defined use cases, and validate the model by integrating data in a data-library. The system level effect will be evaluated and the visualization will be set up according to the needs of a specific project. Results dissemination, project management, and platform maintenance/updates will also be areas of focus in future work.
Read the final report (pdf 523 kB)
Project Partners

This project was funded by: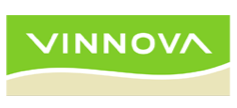 Contact
For further information or remarks about the SIMnVIS project, you can contact Mia Xiaoyun Zhao , project leader for SIMnVIS.