Conditions for electric 98-ton vehicle combination
The project studies the conditions for electrification of a 98-ton High Capacity Transport. Focus is mainly on business aspects linked to charging and charging infrastructure. The study adopts qualitative methods to investigate how electrification of the focal transport may be facilitated.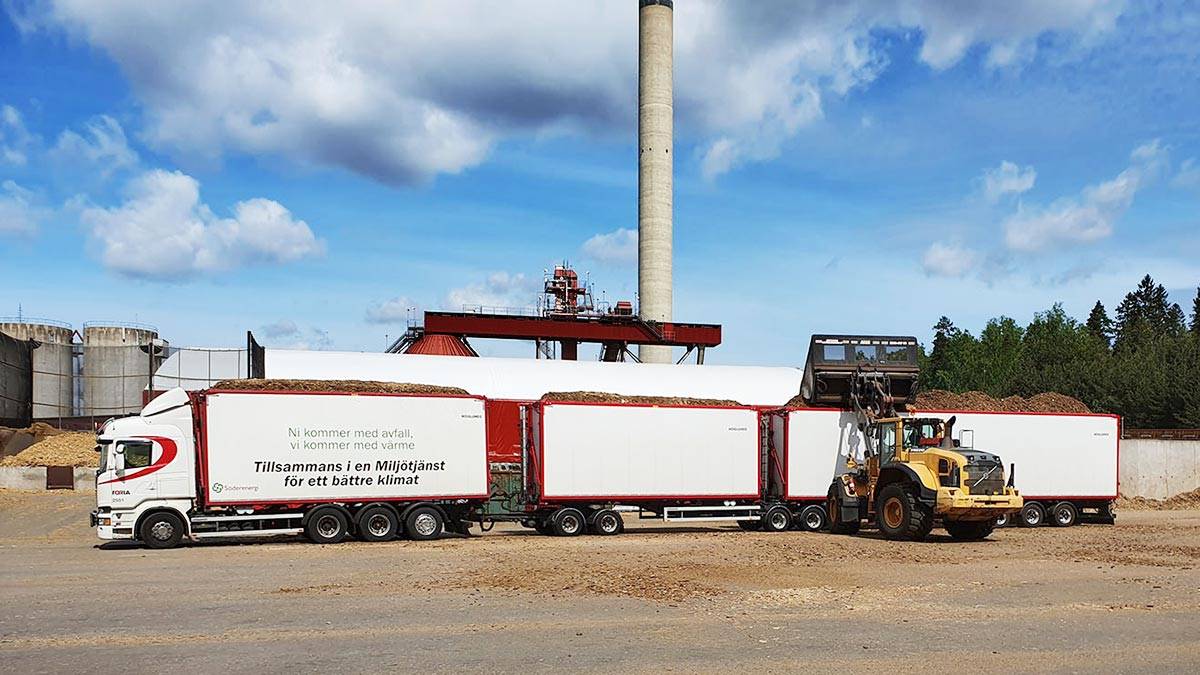 Background
The project is a continuation on the project ETTdemoFlis , in which Skogforsk studied the consequences of using a High Capacity Transport (HCT) equipage of 34 meters and 98 tons, in regards to energy efficiency, economy and functionality in the traffic environment. Now the 98-ton equipage has been going between Igelstaverket's heat plant and the terminal in Nykvarn since February 2020 delivering chips for combustion. The benefit of such HCT is an increased energy efficiency and therefore a reduction of CO2 emissions. A step further to decrease CO2 emissions would be to switch to an electric vehicle. However, as of today the development of charging infrastructure for heavy vehicles is lagging and holding back the transition to electrified transportations.
Aim
The project aims to investigate the conditions for driving a High Capacity chip-truck between the terminal in Nykvarn and the heating plant in Södertälje with an electrically powered vehicle. The project primarily studies the business aspects, but also the more practical ones such as charging infrastructure, power requirements and driving and rest times.
Methodology
Initially, a workshop is carried out with relevant actors both within the project and outside. Subsequently, a number of interviews are conducted with various actors that may have impact on the business model and the design of a charging solution for the transport. The interviews are aimed at e.g., Söderenergi, Scania, and the logistics company FORIA as well as central actors to enable charging, e.g., Telge Nät, suppliers of charging equipment and operators of charging solutions. In parallel, some practical issues are handled, mainly regarding charging infrastructure and utilization.
Expected results
At the end of the project, we will better understand how heavy transports can be carried out with electric trucks, not only in purely technical terms but also in terms of procurement, business agreements and any changed logistics due to variations in usage of the trucks as a result of recharging. Results are expected to serve as reference examples and be applied to others intended transport arrangements within the district heating sector as well as within other transport systems.