CORD – Cognitive assessment of Remote Drive
This pre-study will test a new approach based on Neuroscience-AI to see how it could be used in the context of semi-autonomous and remote driving.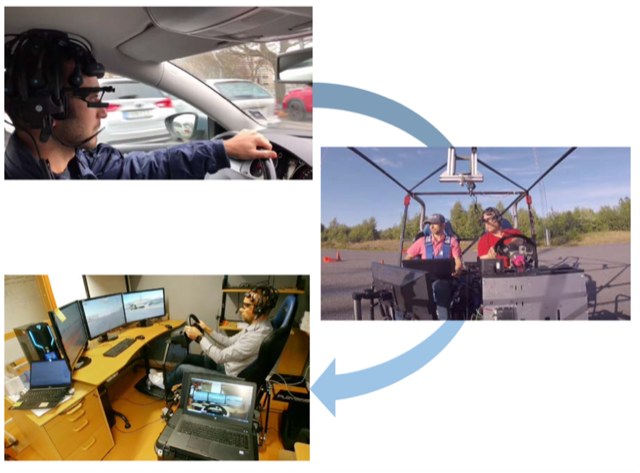 In order to have a smooth transition from the manual driving (SAE Level 1) to fully autonomous mobility (SAE Level 5), which will might only become available around 2052*, it is inevitable to pass through a transition phase. An enabler for this transition is the concept of remote and semi-autonomous driving. Therefore, having proper tools and methods to facilitate this transition in a safe manner by considering all the safety aspects is a demand from all stakeholders including end users, municipalities, and legislator. Considering that this pre-study is going to assess the feasibility of adapting a Neuroscience-AI based technology within the remote driving context, the main focus areas of this pre-study are studying the feasibility of tracking & evaluating the remote drivers' cognitive performance in different operating conditions, as well as Human-Machine Interaction which will directly relate to the safety aspect of autonomous mobility.
This pre-study projects links to and collaborate with the following ITRL projects, REDO , MERGEN and AVTCT .
* http://www.embedded-computing.com/embedded-computing-design/patience-is-a-virtue- waiting-for-fully-autonomous-vehicles-to-hit-the-road#/