MMiB Modern Mobility in Barkaby
ITRL is investigating the impact of a fleet of self-driving buses integrated in public transport system in Barkaby.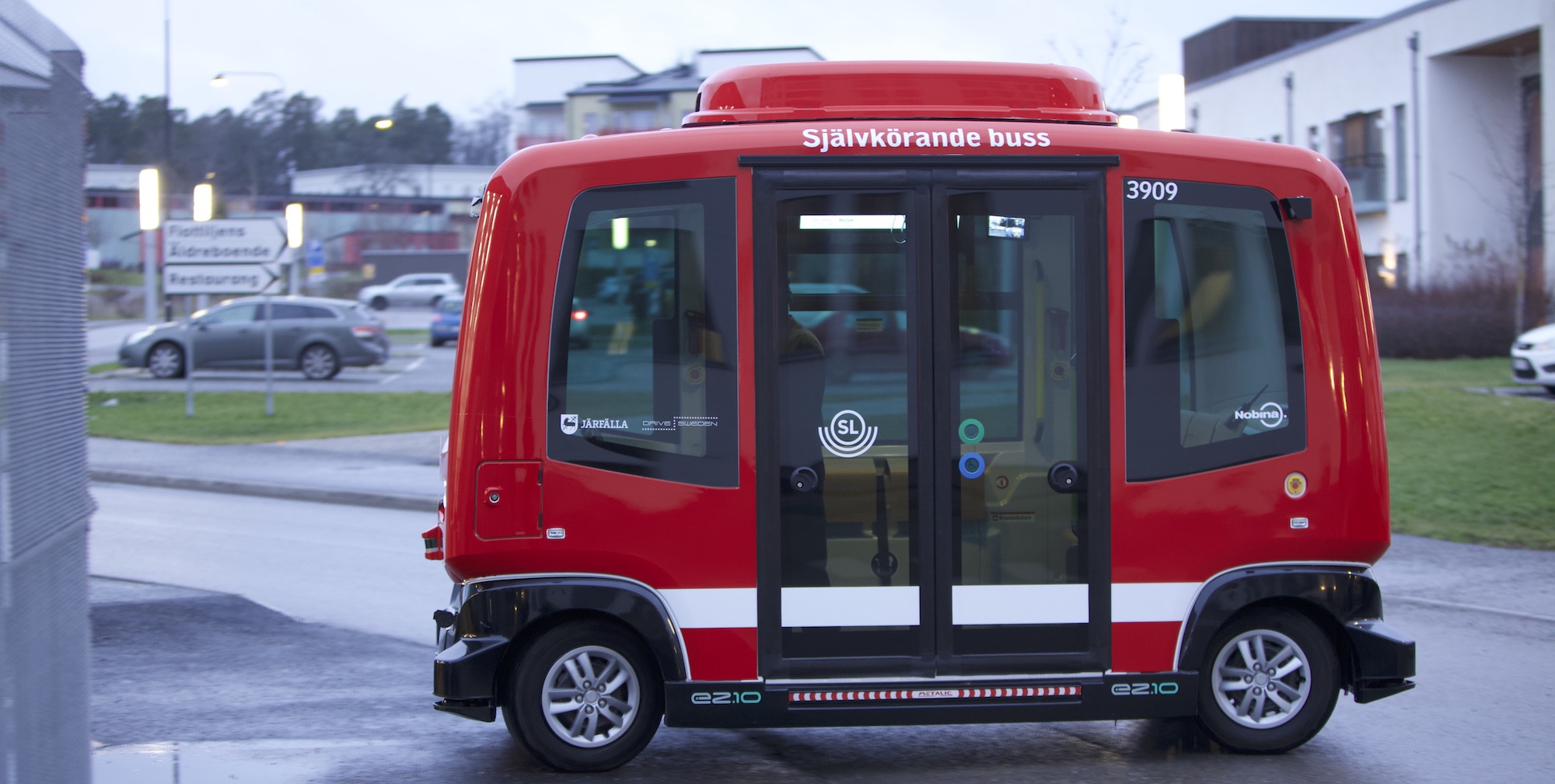 It is the first time in Europe that self-driving buses are integrated in public transport. The self-driving buses are combined with high speed buses (Buss Rapid Transfer) between Barkarby station, Barkarby city and Akalla.The project aims at implementing an integrated and sustainable mobility solution in Barkaby city from economical, social and environmental perspectives. It provides an integrated autonomous and non-autonomous bus service in Barkaby, as an alternative to provide a better public transport service in a fast growing city.
Aim of the research
- To understand the old and new residence and workers' expectation, acceptance and usage towards the system.
- To evaluate the impacts of the service as the whole, including MaaS integration, towards the movement patterns of the current (and new) residents and workers in the regions
- To evaluate the system effects of autonomous minibuses
- How flexibility in terms of time, routes and stops can affect user acceptance and minimize Vehicle Kilometers of Travel.
- How can autonomous minibuses solve the last-mile journey and increase the quality of life.
- Evaluation of municipal efforts to increase sustainable travel
Partner