Student experience
We at ITRL place a great importance on our student engagement. Our students are key to solving the mobility challenges ahead and it is important for us to make sure they have the knowledge needed to enable a transition from the current transport system to a sustainable model.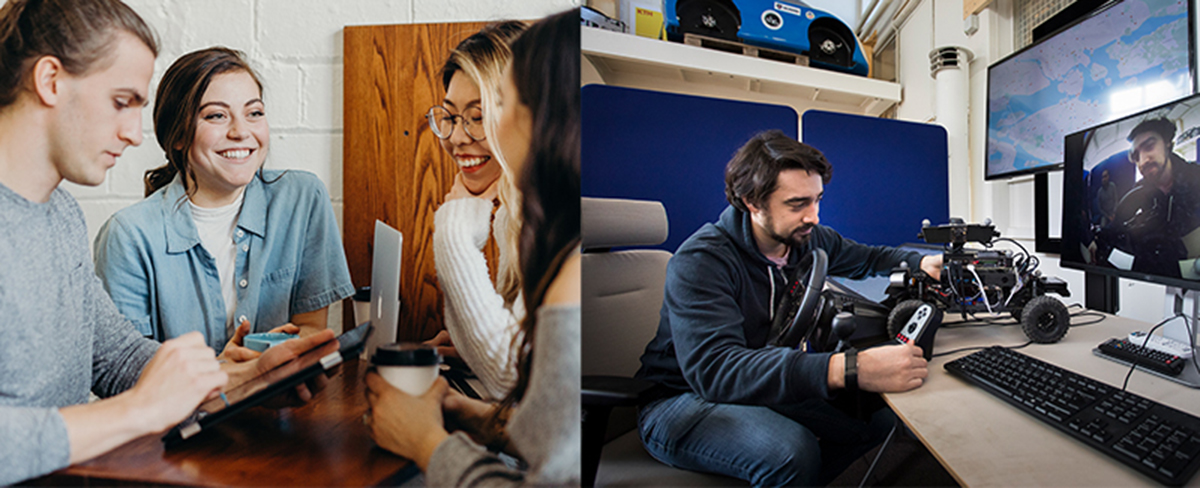 There are no regular student courses at ITRL, but students that take part in ITRL are engaged in the following educational activities, in many cases several of them: Project courses with tasks connected to ITRL, summer internships or stipends, and BSc or MSc thesis projects. All of the activities are linked to ITRL projects or laboratory platforms.
Our aim:
Through challenging projects and tasks, provide the student an opportunity to acquire deeper knowledge.
Through multidisciplinary projects help students gain knowledge on integration aspects.
By collecting many students, faculty, and industrial representatives in the same facility, create a cross-learning platform where students learn from each other and from faculty and industry representatives in more fields than that of their programme.
What will you as a student get?
Access to state-of-the-art laboratory equipment to experiment on and work with.
Dedicated facility with contact to faculty, industry and students from other programs.
Participate in interesting lectures and workshops that will widen your knowledge of future sustainable transport.
ITRL will keep close contact with former students and alumni. We believe in the exchange of ideas from different angles as a great resource for the future solutions we need to come up with. Inviting alumnis to our seminars or workshops is a win-win!