The Future of Public Transport - Bus drivers' view on self-driving buses
Automated vehicles is a highly trending topic right now, but how is this shift from manual to self-driving perceived by the people currently working in the sector? For our first Breakfast webinar this semester we have invited Alexander Paulsson, who investigated this topic by interviewing bus drivers for a recent study.
Time: Tue 2021-10-26 08.30 - 09.30
Location: Zoom, link will be sent out to registered participants.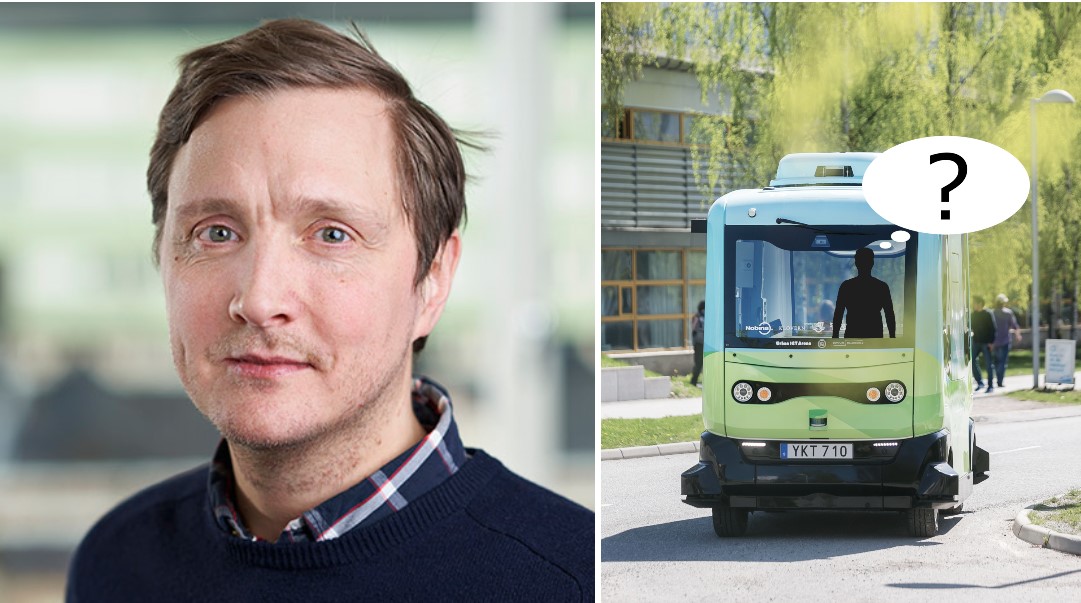 Self-driving buses and the future of work in public transport
Alexander Paulsson, Senior Lecturer at Lund University and Project Leader at K2.
Self-driving buses have during the last few years been tested on a small scale, for example in Barkarby in Stockholm. If this technological shift reaches a broader scale, how would this impact the people working in public transport today? What are the views of the bus drivers and unions on the coming introduction of self-driving buses? Based on an interview study with union representatives on major bus companies in Sweden, Alexander Paulsson will present the positive and negative implications that we may see with the arrival of this new technology.
The seminar is moderated by Erik Almlöf, PhD Student at ITRL.
Register
Registration has closed. Check our Youtube to find the recording.