Making goods transport more sustainable with data sharing
Published Apr 09, 2021
After 15 months Digigoods wraps up phase one. The project examines how to create a more efficient and sustainable goods transport system with digitalisation and data sharing.
Unused space in vehicles, low profit margins, and its impact on the environment are a few examples of the issues the goods transport sector is facing today. Since transporting goods usually involves many companies and actors, each of them generating data and sometimes that data is shared, most often it's not. Drive Sweden project Digigoods aims to to assist in the transition to a more sustainable transportation system by studying logistic chains in manufacturing, postal services, and grocery.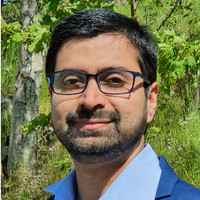 "There are silos of data which may or may not be shared with others. DigiGoods aim is to increase and improve data sharing among the actors. This can not only improve efficiencies and environmental sustainability but also contribute to aspects like fair trade, better working conditions and gender equality", says Tahir Qureshi, program leader in End-to-end freight transport and involved with the project.
The project laid the foundation for a pilot project (phase 2) and the results of the study are:
All actors do have willingness and motivation to share data and achieve the common sustainability goals.
For every logistic chain there are some parts where data generation is a challenge. New sensing mechanisms are required to deal with this challenge. The requirements on cost and degree of robustness can vary depending on the application and volumes of goods.
Integration of new solutions with existing IT system can be major hindrance in required data sharing. The factors can include but not limited to inflexibility, legacy, IP, privacy and business concerns.
"As a continuation we aim for phase 2 which will be a bigger pilot project", Tahir says, "Three areas have been identified as continuation. Where we can demonstrate minimum viable products (MVPs) identified in the phase one. In addition, we also aim to study data sharing and use of techniques like machine learning to improve logistics at a regional level."
"The visibility of supply chain is a very complex problem and will require more actors onboard. This includes but not limited to logistics providers, academic, IT system suppliers etc", Tahir adds.
The project have identified 3 areas for continuation:
A proof of concept solution to radically lower the thresholds in the form of cost and complexity for introducing a digital freight transport chain. The solution will integrate and consolidate information from various actors to perform optimizations at real-time. The benefits can include but will not be limited to high degree of fill rate, transparency, improved competition other positive impacts on sustainability.
A second area is to find suitable ways of sharing the information with a special focus on who "owns" the information and which stakeholder is considered a reliable partner where both traditional centralized, federated and distributed (such as blockchain-based) solution hypotheses can be explored.
A third area is to build further on the learnings of the value proposition canvases that were created in the project. The objective will be to study how business models can be created which are both economically feasible for different actors and at the same time contribute to improved sustainability.
Digigoods is financed by Drive Sweden and its partners include Ericsson AB, Lidl Sverige KB, PostNord Sverige AB, and Scania CV AB.