New report on SARA1 project about self-driving buses in Kista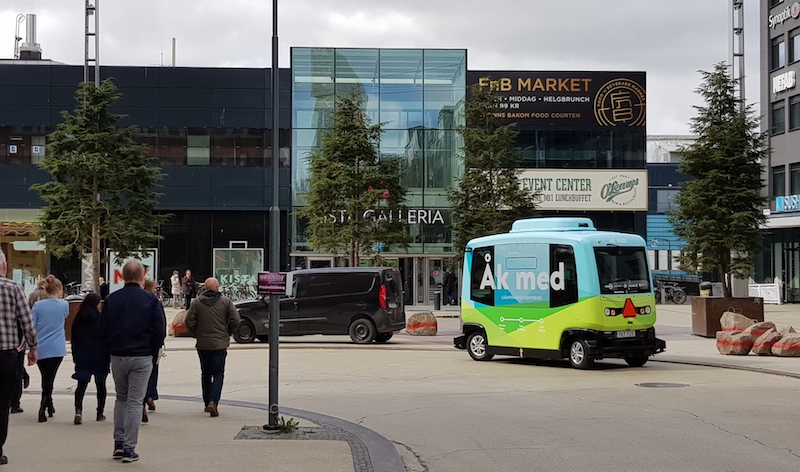 Published Feb 05, 2019
ITRL and KTH researchers have just published a technical report on project SARA1, in collaboration with project partner Nobina.
The SARA1 project, run together with the Autopiloten project, aimed at increasing knowledge and understanding on how Automated Vehicles (AV) can contribute and complement public transport.

SARA1 project researchers focused on assessing Kista pilot from behavioural and systemic perspectives. These insights helped to understand the prospective effects and potential uses of AV's for shared services. The results of SARA1 project are important not only to evaluate such pilots from a technical perspective but also in assessing societal, users and system perspectives.
The report below contains key findings on the SARA1 project:
Read more about SARA1 project
Download the report