KTH student team gets first prize at the Urban International Design Contest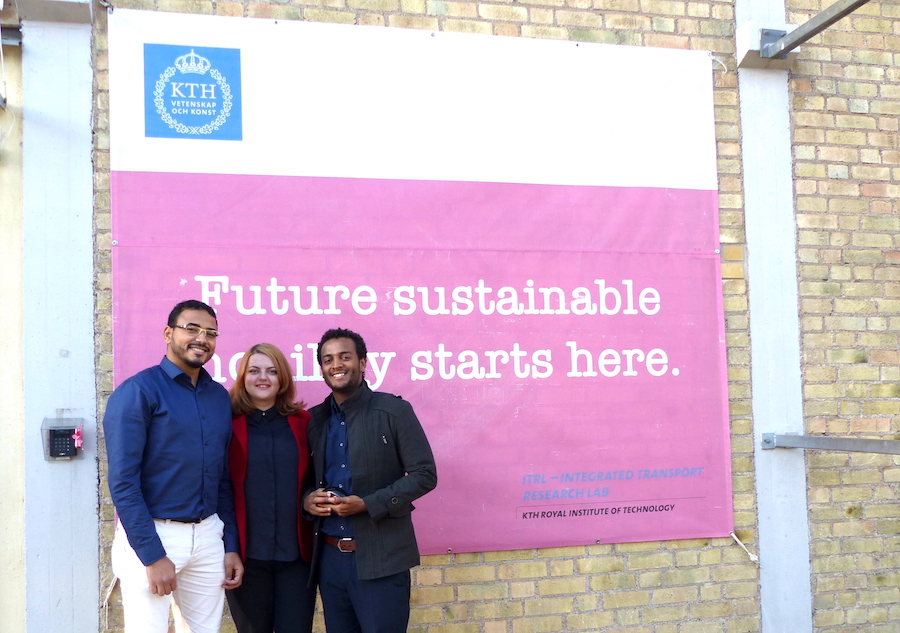 Published Oct 25, 2018
A team of KTH Students, supported by ITRL researchers, have been awarded the first prize of the Urban International Design Contest at PodCar city Conference in Gävle (October 8-10).
The students sought to propose a solution for public transportation incoporating autonomous vehicles in the existing system of public transportation. The area proposed for their project is around Tensta and Rinkeby where bus 179 currently runs.
Concretely, the project proposes an increase in speed of the existing bus by reducing the number of stops and simplifying the route while also putting in service feeder pod cars that will connect to the bus line at rush hour and could even be used for serving door-to-door or goods delivery outside of rush hours.
The students developed their project keeping in mind the positive outcomes for environmental and social sustainability and the relatively low implementation cost of using mostly existing transportation infrastructure. Following the positive reception of their work, the students together with ITRL and Stockholm Stad look forward to investigating many of the interesting new questions on feasability and wider applicability.
Read more about the competition here