KTH Hyperloop team successfully moving to the next step of the competition
Published Dec 17, 2018
The KTH Hyperloop team has passed the first round of SpaceX Hyperloop competition . As the first Hyperloop team in Sweden they are amongst the 50 top teams selected to continue the competition. The next step for them is to qualify the final round and build and manufacture their pod for the competition in July 2019. They have received continuous support from ITRL in their work.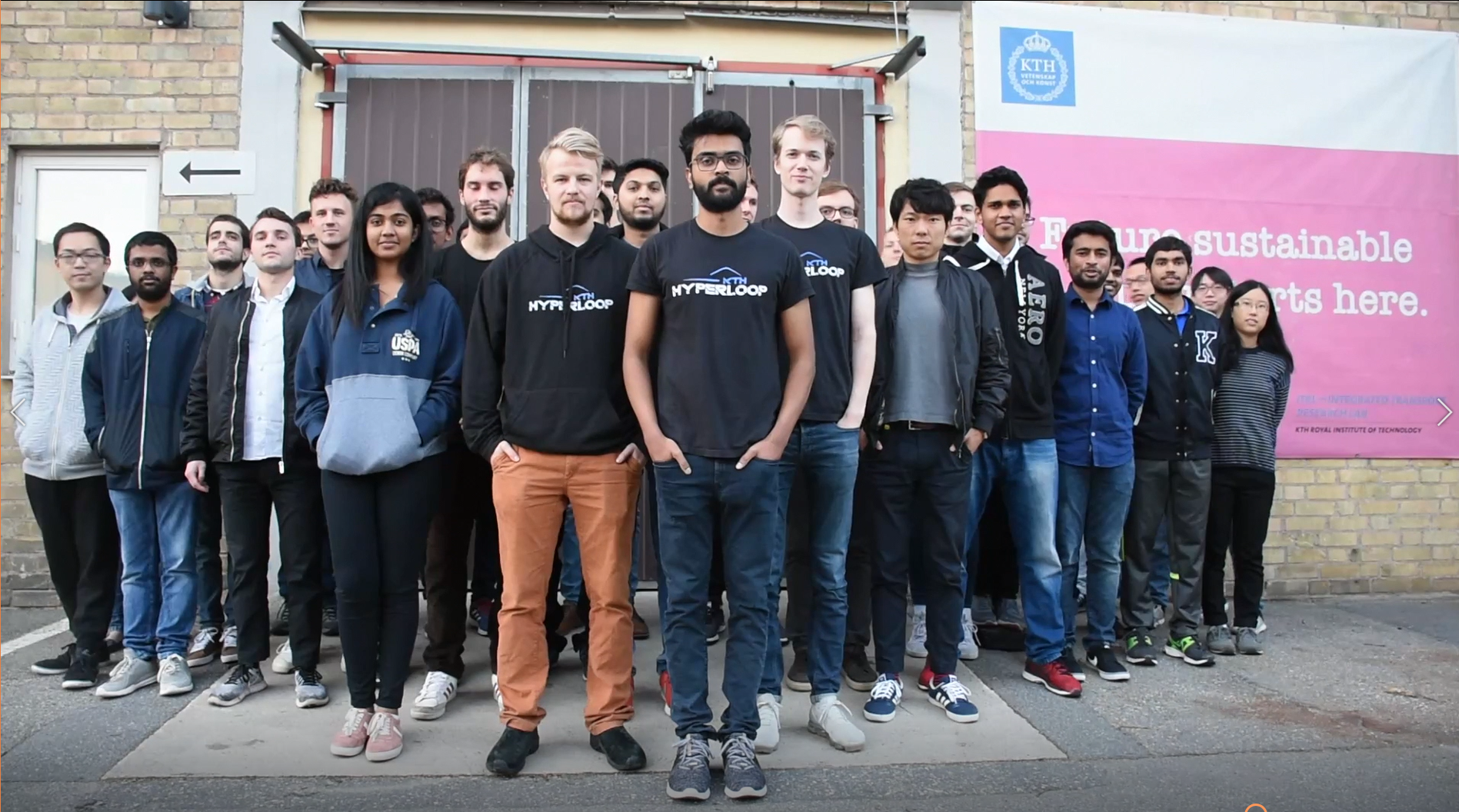 KTH Hyperloop is the first Scandinavian Hyperloop team. It includes over 40 members from different disciplines and different nationalities both at master and bachelor level.The project was started at ITRL, where students got access to the lab but also support from ITRL researchers, especially Mikael Nybacka, co-director of ITRL who has provided continuous support to the Hyperloop team.
The concept for their Hyperloop pod is based on reducing resistance to motion, and thus achieving a target speed of 1000+ km/h. The pod will run in a near vacuum condition in the SpaceX tube which will result in reducing air drag to almost zero. In addition to that the pod will be levitating using a magnetic system which will allow contact less motion and thus removing any frictional resistance.
The goal of the project is to develop the Hyperloop Technology and know-how in Sweden as well as competing in the upcoming SpaceX competition. That translates to making a scaled prototype of around 2.5 to 3 m long Hyperloop pod with all the subsystems ( Braking, Propulsion, Levitation, Electronics, Magnetic, Design & Chassis). At the competition, the goal is to achieve the highest speed of all the competing team since the speed is the winning criteria. The record for last year is 467 km/ hr which all the competing team will try to break.
If you wish to follow their progress, you can follow them on their Facebook page here