ITRL-research presented at Transport Research Arena (TRA) 2018
Published Apr 25, 2018
Three ITRL-related papers were presented at the 2018 edition of the TRA conference that took place in Vienna last week.
The headline for TRA 2018 was "a digital era for transport" and digitalization topics were indeed in focus during the four-day conference. ITRL contributed to the conference by presenting research on self-driving vehicles and ride sharing services.
Ida Kristoffersson (VTI) and Anna Pernestål Brenden (ITRL) presented "Scenarios for the development of self-driving vehicles in freight transport." Read more about the study here: https://www.itrl.kth.se/news-itrl/future-scenarios-for-automated-freight-1.815260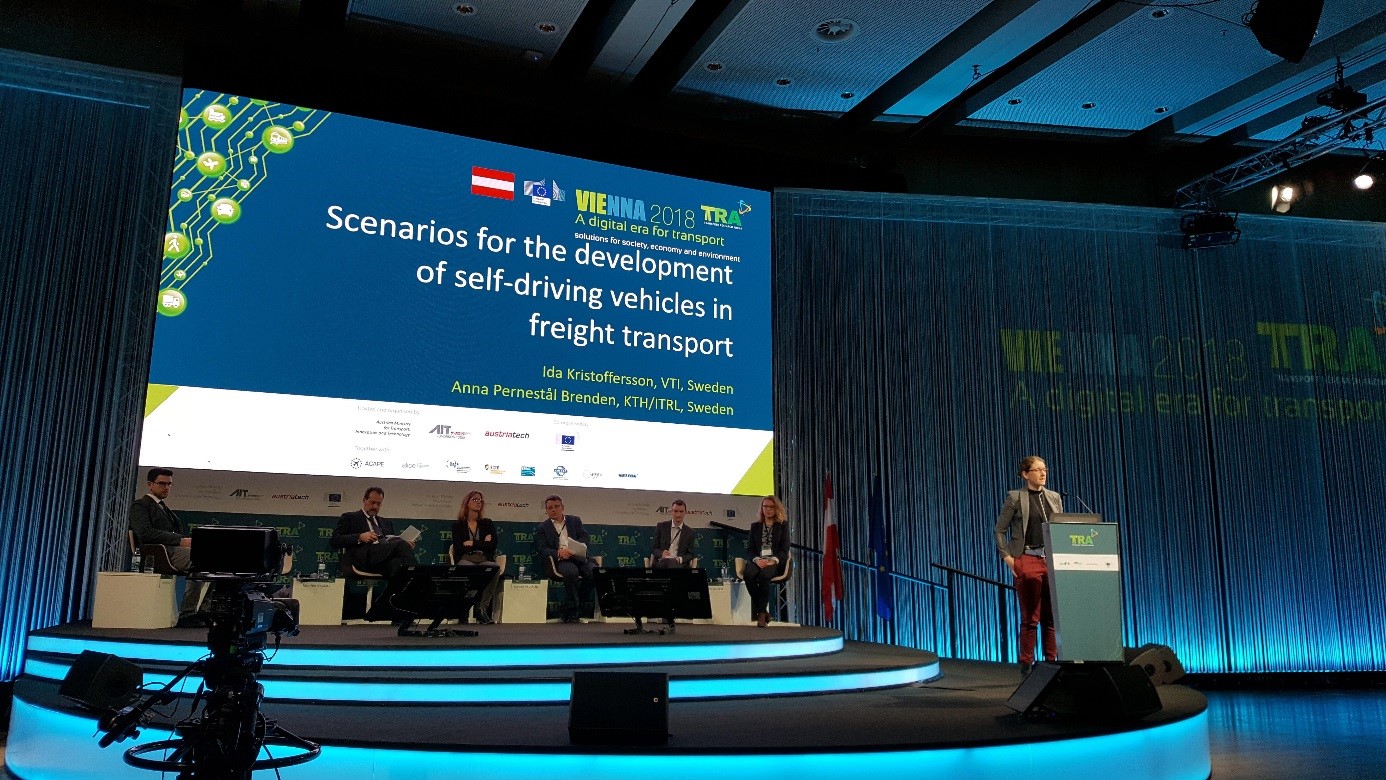 The future role of public transport and how self-driving vehicles could complement existing public transport services were prominent questions during TRA. This topic is addressed in the paper "Self-driving shuttles as a complement to public transport – a characterization and classification" by Anna Pernestål Brenden and Karl Kottenhoff (KTH) that was presented as a poster during the conference.
Another key area of attention at TRA was multi-modal travelling and shared mobility. Anna Pernestål Brenden presented the paper "Possibilities and barriers in ride-sharing in work commuting – a case study in Sweden". The presentation generated many questions from a curious audience regarding practical considerations on how to really make ride-sharing and mobility as a service working in practice.