CIT'18 Symposium: the future of integrated transport at ITRL
Published Jul 11, 2018
On the 11th of June, ITRL held a symposium to discuss the future of integrated sustainable transport. The symposium focused on presenting research insights and findings on mobility services, connectivity, automation and transport efficiency.
This day was a great opportunity for displaying the latest research findings from ITRL and for different actors to come together and discuss the future of sustainable mobility. The symposium started with an opening note from ITRL on Integrated Transport Research and the role of ITRL in tackling sustainability issues related to the future of transport.
It was followed by a multi-actor panel discussing the importance and realization of integrated transport, the panel included Jenny Lindqvist, Head of Global Customer Unit Telia Company, Market Area Europe and Latin America at Ericsson, Ulf Ceder, Senior Manager, Transport Systems Research & collaboration at Scania, Olof Johansson, Program Director - Digitalization of the transport system at Trafikverket and Anna Pernestål Brenden, Director of ITRL. The panel discussion allowed the different actors to exchange views on the role of integration in tackling complex sustainability problems and to define their own roles and challenges in building the future of transport and what steps they are taking in that direction.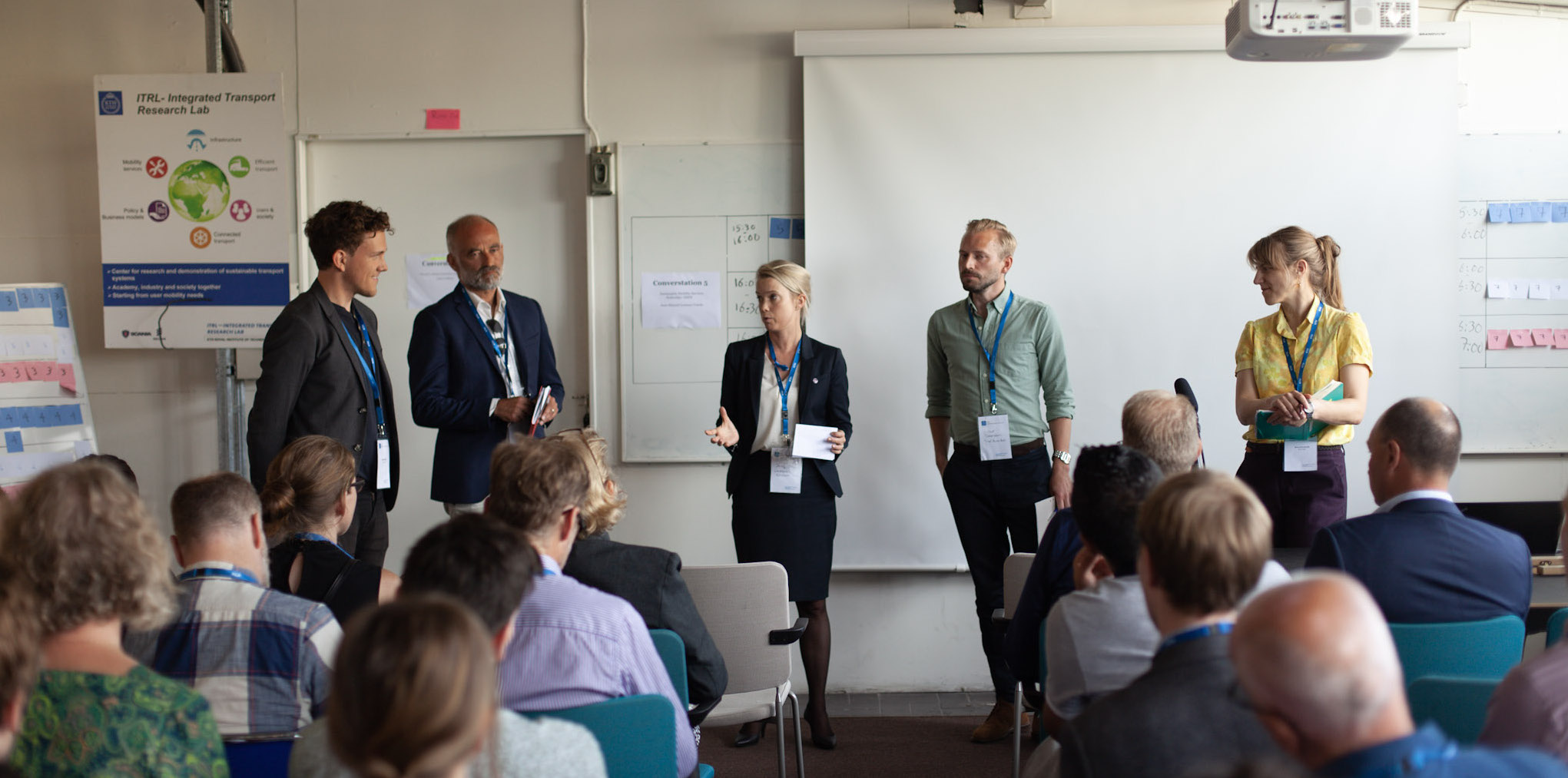 The panel was followed by presentations of results from ITRL projects on self-driving vehicles in freight transport, Electric roads, and mobility as a service. They were followed by "converstations" to encourage exchanges between the attendees and the presenters. The following converstations were presented:
Converstation 1: System-level impacts of self-driving vehicles, Albin Engholm
Converstation 2: Traffic Control Tower for automated road vehciles, Martijn Bout and Frank Jiang
Converstation 3: RCVE, future development and use of the platforms, Mikael Nybacka
Converstation 4: IntercityLog, Lessons Learned and Future outlook Developments, Gyözö Gidofalvi
Converstation 5: Sustainable Mobility Services Södertälje, SMSS, A novel approach to sustainable
shared mobility, Juan Manuel Lorenzo
Converstation 6: Economic incentives, Mistra sams living lab, Martin Sjöman
Converstation 7: Disruptive transport innovation in public sector, Anders Gullberg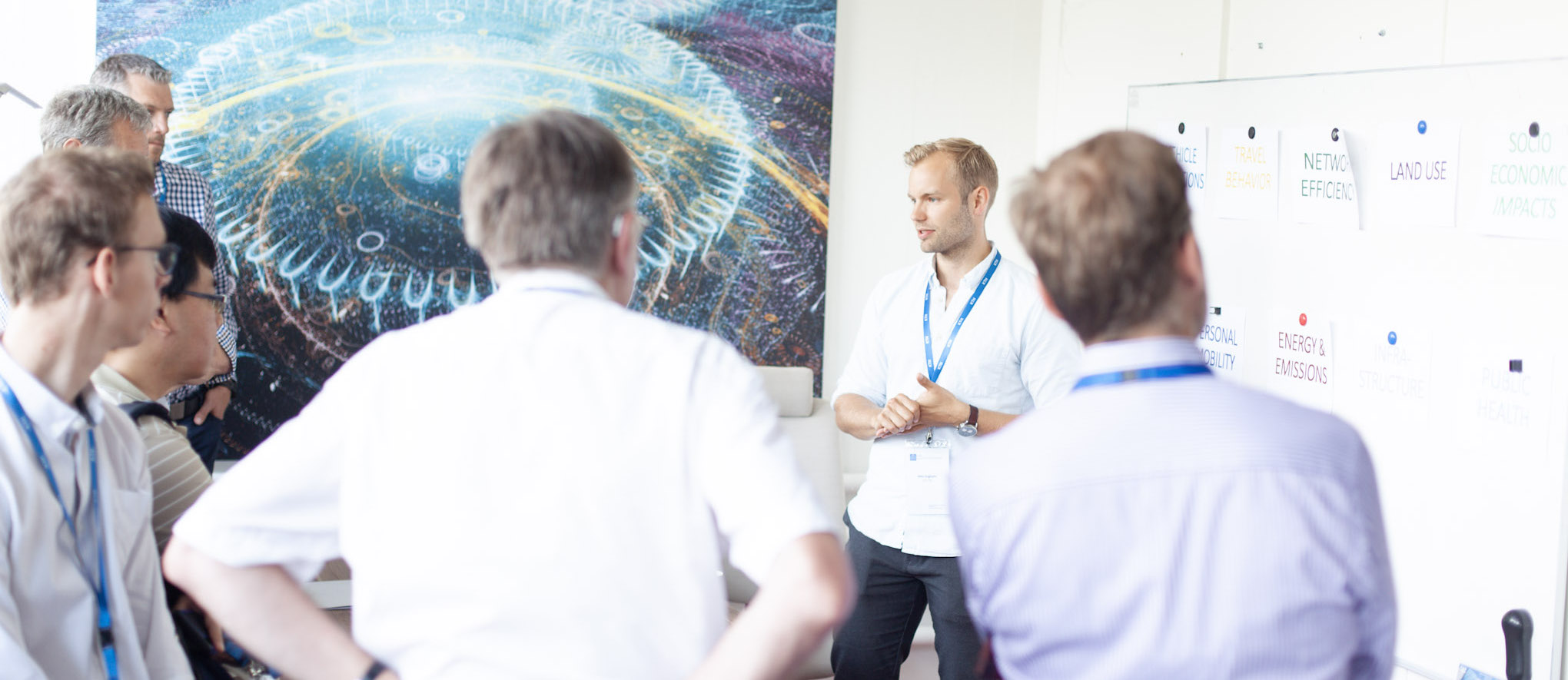 The symposium as well as the following mingle was a great arena to discuss the topics of integrated research, the results from ITRL research projects. This event was a hub to bring together academia, industry and public sector actors to share ideas on the grand mission of future of sustainable integrated transport.